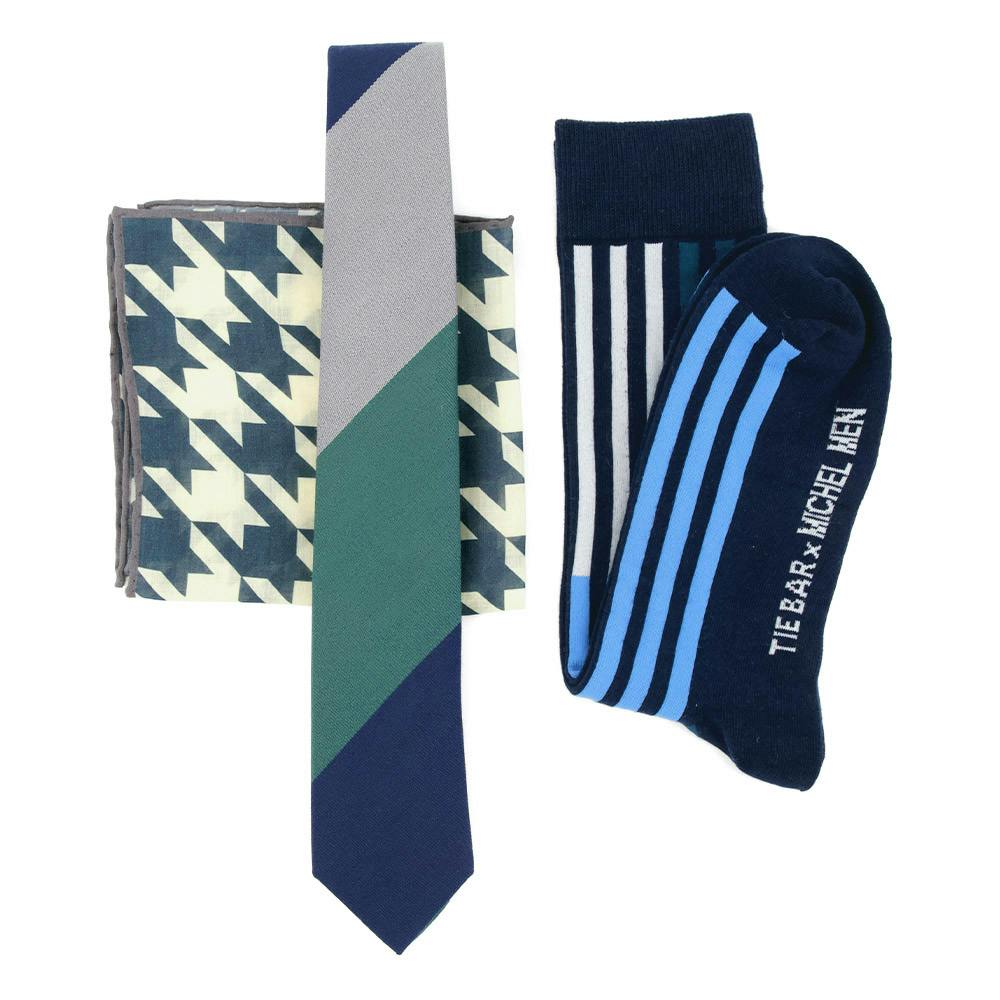 Oversized Houndstooth Charcoal Combo
Note: Price shown for instock items only.
Amp up your pattern mix game with the oversized Houndstooth Charcoal Combo. Our Oversized Houndstooth pocket square is made from 100% printed linen and can be folded a dozen different ways to give you a different look each time. We like it paired with our Mega Stripe Navy tie and Michel Men Striped socks for a graphic and bold look.