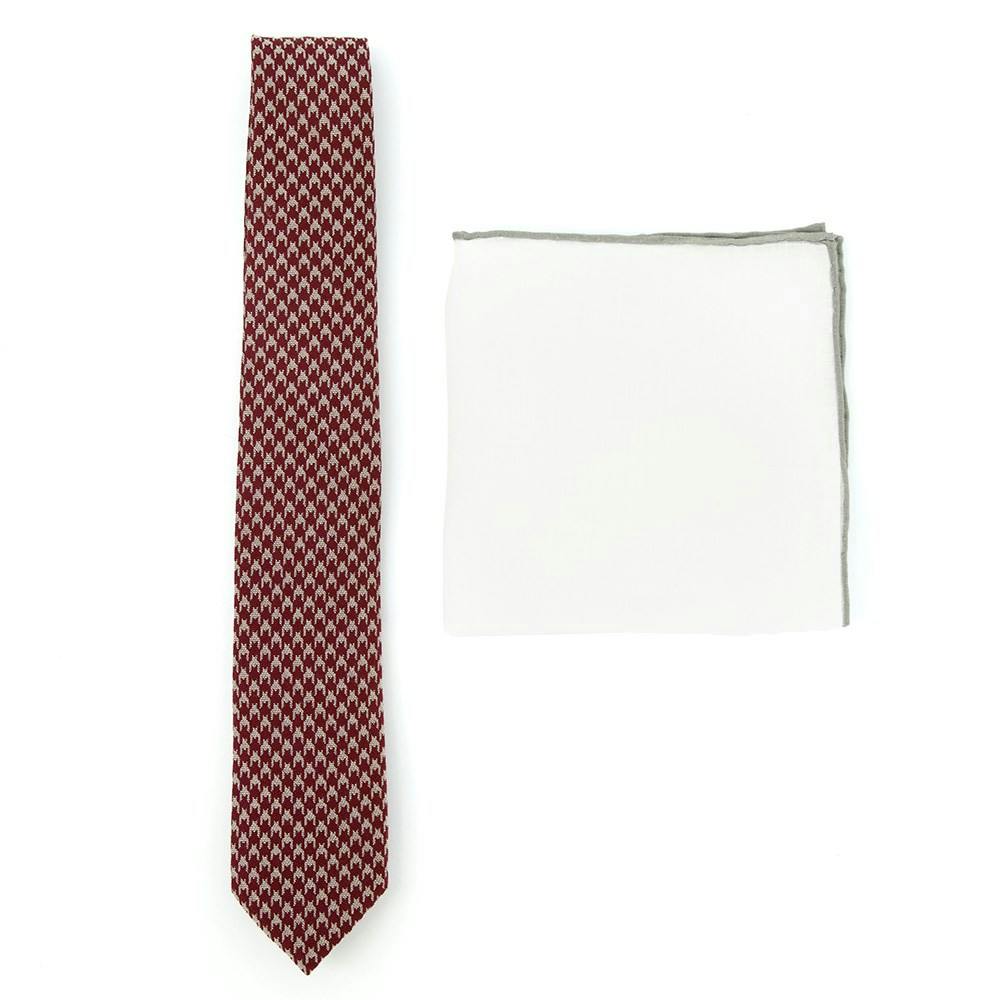 Burgundy Tie Combo for Weddings
Note: Price shown for instock items only.
Looking for an interesting burgundy look for a wedding? For a less matchy approach than other combos, pair our Royal Houndstooth men's necktie with an off-color neutral border white cotton pocket square (we like grey). This combination of burgundy and grey is perfect for grooms, groomsmen, and guests alike. Try pairing this with a navy or black suit for a stylish, yet classic look.